When developing web applications there are 5 key areas that must be taken into consideration.
Operational Excellence
Security
Reliability
Performance
Cost Optimisation
Operational Excellence  – The ability to run and monitor systems to deliver business value and to continually improve supporting processes and procedures.
Security – The ability to protect information, systems and assets while delivering business value through risk assessments and mitigation strategies.
Reliability – The ability of a system to recover from infrastructure or service disruptions, dynamically acquire computing resources to meet demand, and mitigate disruptions such as misconfigurations or transient network issues.
Performance – The ability to use computing resources efficiently to meet system requirements and to maintain that efficiency as demand changes and technologies evolve.
Cost Optimisation – The ability to avoid or eliminate unneeded costs or sub-optimal resources.
---
Development broadly falls into these two categories:
Development from scratch (typically more costly)

Enhancing / Extending / Adapting existing solutions
Wherever possible, we will often recommend adaptation of existing solutions as this is often a less costly option without compromising the above key areas.  The first phase is to architect the solution and present a diagram like the following.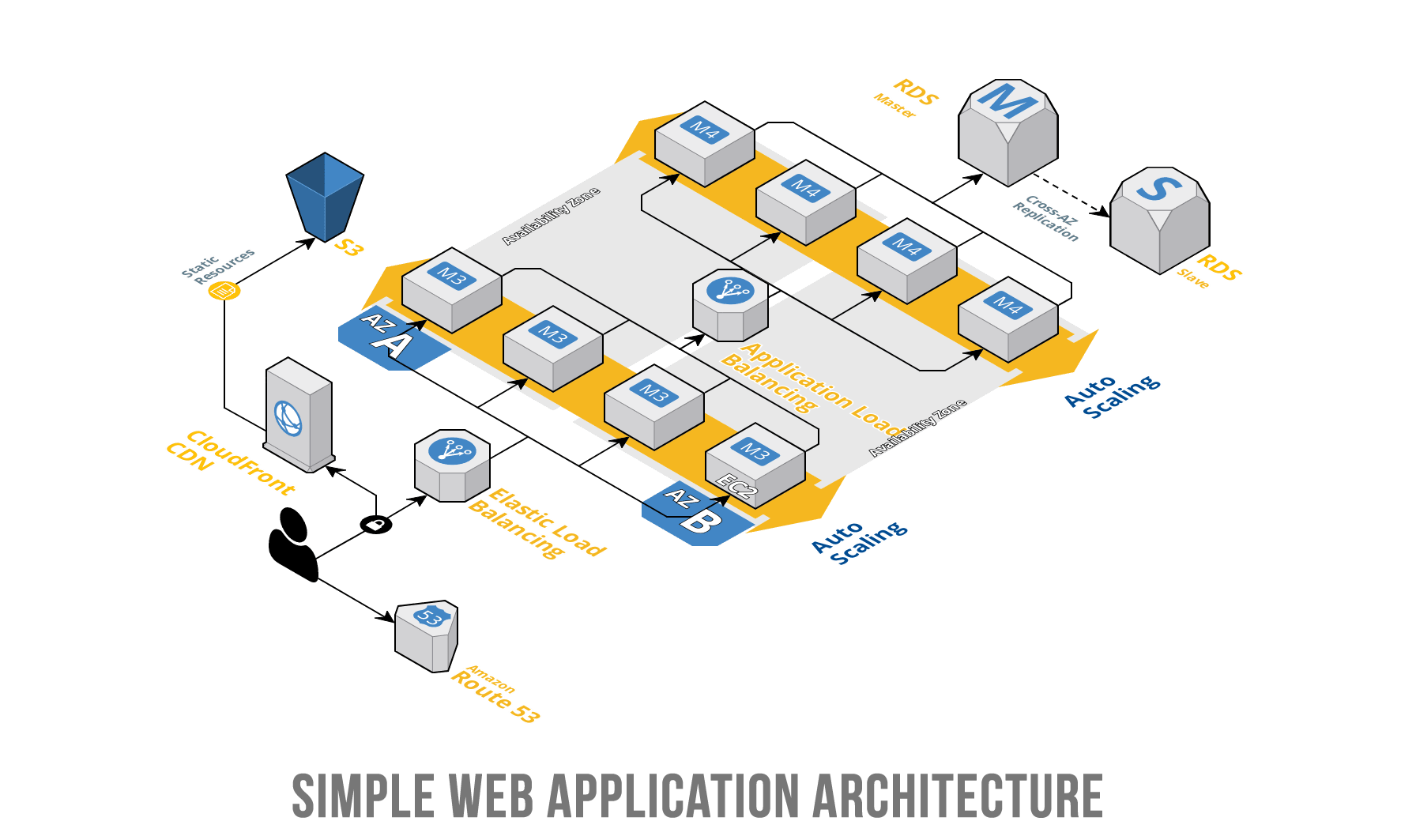 One of the biggest mistakes clients make is to take on the role of establishing what they need. This can be a very tedious, time-consuming process.  Involving an architect from the onset greatly simplifies the process an ultimately saves you cost.  The production of an architectural design like above is an independent service. This means that  the client can choose to go with us for the development, or proceed with other developers of their choice.
Additional services we provide include:
Data migration services –  Secure transfer of data from one system to another. We handle the data synchronisation and back-ups.

Training – On how to use bespoke systems or other ready to use open source solutions we deploy.
Maintenance (software patches and upgrades, other code enhancements or regulatory changes).
Get in touch today from a free initial discussion.